Trucking service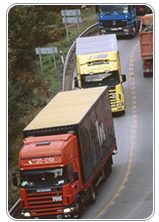 Our trucking companies are equipped with professional driver and maintenance,which provided maritime export service.
Our trucking company are equipped with mobile phone and we can talk with them and send them information when they picked up the containers and transportation. Our trucking company focuses customer service and our rate is reasonable and we will not overcharge our customers.
Our drivers are trained well and have good attitude with our customers.

Warehouse
8820 square metres of container warehouse. We have cement platform ,and it is convenient for truck loading and unloading.
It is equipped with imported forklift for container forklift
We also have big and small forklift vehicle,the former is used for containers¡¯ups and downs and later is used for cargo packing and unpacking
Import unloading and export consolidation service.
We can load and unload customers¡¯cargo for 24 hours.
Container repair and clean
Manage containers in and out by computer
We have professional and trained colleagues to operate the goods under customs control